HEAVY RAINS EXPECTED AGAIN TODAY
...HEAVY RAINS POSSIBLE AGAIN TODAY...
DEEP TROPICAL MOISTURE WILL CONTINUE TO SURGE NORTH OVER THE MID-STATE TODAY AS SOUTHERLY WINDS INCREASE AHEAD OF A STRONG STORM SYSTEM. THE MOISTURE, ALONG WITH A SERIES OF UPPER LEVEL DISTURBANCES, WILL CAUSE ROUNDS OF SHOWERS AND THUNDERSTORMS TO AFFECT THE AREA THIS EVENING.

3 TO 6 INCHES OF RAIN FELL YESTERDAY AND WITH ANOTHER 1 TO 2 INCHES POSSIBLE TODAY, FLASH FLOODING WILL EASILY BECOME POSSIBLE. RUNOFF FROM THESE HEAVY RAINS COULD LEAD TO FLASH FLOODING ALONG AREA CREEKS AND STREAMS. SOME RIVER FLOODING IS ALSO POSSIBLE ON SOME OF THE SMALLER TRIBUTARIES ACROSS MIDDLE TENNESSEE.

THE HEAVIEST RAINFALL RATES AND THUS THE GREATEST FLASH FLOOD POTENTIAL WILL LIKELY BE THROUGH THIS AFTERNOON AND INTO TONIGHT. THUS, A FLASH FLOOD WATCH IS IN EFFECT UNTIL 7PM FOR MOST OF MIDDLE TENNESSEE.
PLEASE PAY ATTENTION TO LATER FORECAST UPDATES AS FLASH FLOOD WARNINGS MAY BE ISSUED. AS ALWAYS, IF FLOODING IS OBSERVED OR A WARNING IS ISSUED GET TO HIGHER GROUND IMMEDIATELY. NEVER ATTEMPT TO CROSS A FLOODED ROADWAY. TURN AROUND! DON`T DROWN!
The Day 1 Excessive Rainfall Outlook and Day 1 Rainfall Forecast Amounts from WPC: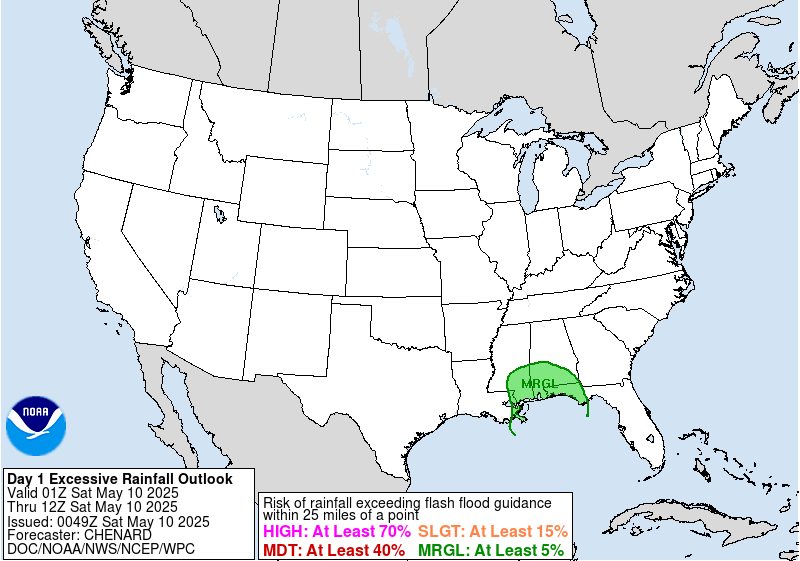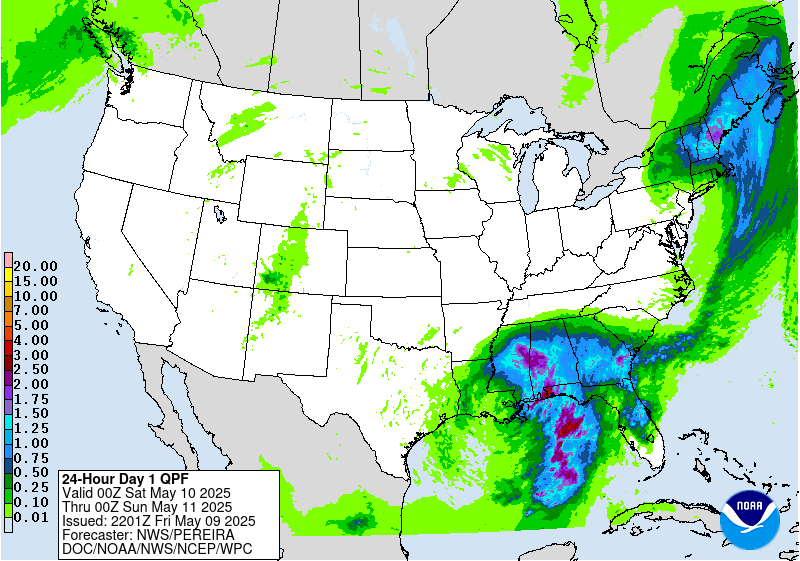 Return to Latest News