Today is the First Day of Astronomical Summer
Today marks the first day of astronomical summer! High temperatures across Middle Tennessee will in fact feel much like summer, with highs topping out in the mid 80s near the Cumberland Plateau, to the lower 90s elsewhere.
But what about the next 6-10 days? From the graphic below, the Climate Prediction Center sees signs that we may experience at or below normal temperatures over the next week or so. Our normal high temperatures for the first day of summer usually range from the lower 80s east to the mid-upper 80s west...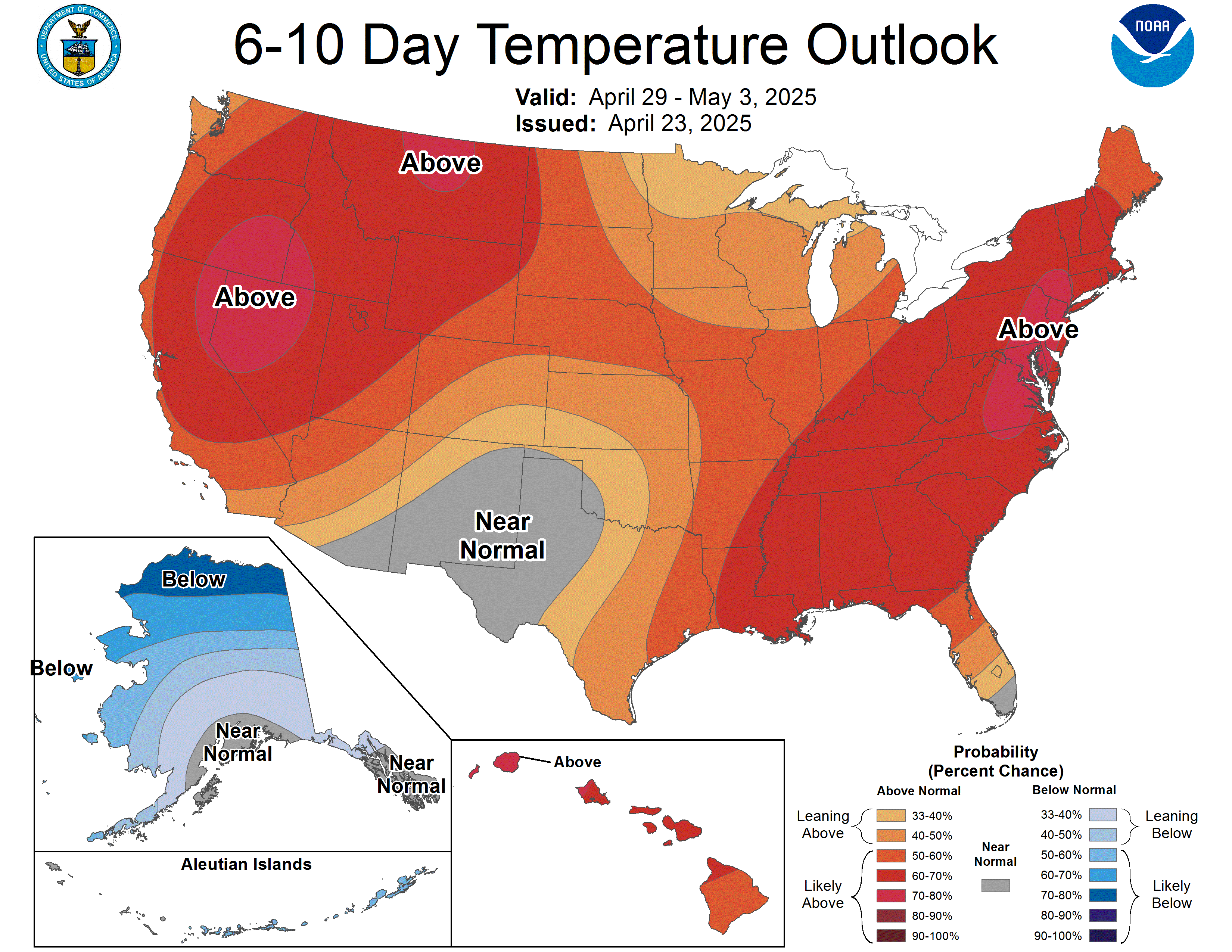 Return to News Archive