The first two months of the meteorological winter of 2010 and 2011 have been colder than normal.
December 2010 and January 2011 are the 11th coldest December and January on record.
There have been five snow events this winter season.
Snowfall for December 2010 totaled 4.5 inches making it the snowiest December since 1967 when 8.4 inches fell. The most snow ever in the month of December is 13.2 inches back in 1963.
Combined snowfall for December 2010 and January 2011 is 10.4 inches. That's the most snow for the combined months of December and January since December 1984 and January 1985 when 10.6 inches fell.
The 10.4 inches of snow this winter is the most since the winter of 2002 and 2003 when 15.1 inches fell. Normal snowfall for a winter season is 9 inches.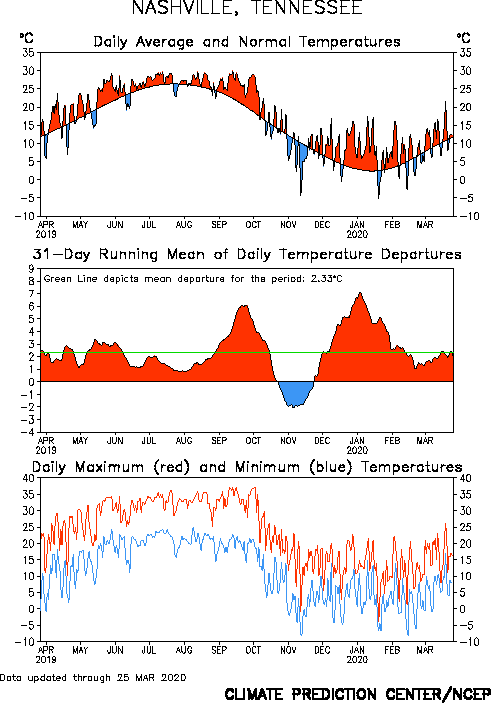 Bobby Boyd
Meteorologist
National Weather Service
Nashville, TN