Very Cold Start to 2010
Very Cold Temperatures New Year's Weekend with Arctic High Pressure in Control
Arctic High Pressure over Siberia will move south across Yukon of Canada and plunge into the southeast states this weekend...with much colder temperatures. Arctic High Pressure systems are very dry and cold this time of year...and when they penetrate the United States below normal temperatures usually result. Arctic air masses are semi-permanent across the interior of Canada during the winter season.
Colder air will begin to push into middle Tennessee Thursday afternoon and evening with a cold front. There is a chance of snow showers with the front...with little or no snow accumulation. The big story will be the colder air moving south...with temperatures remaining in the 30s during the day and falling into the teens at night across middle Tennessee this weekend.
The cold spell will continue into next week. Much below normal temperatures are projected south to the Gulf Coast. (see graphic below)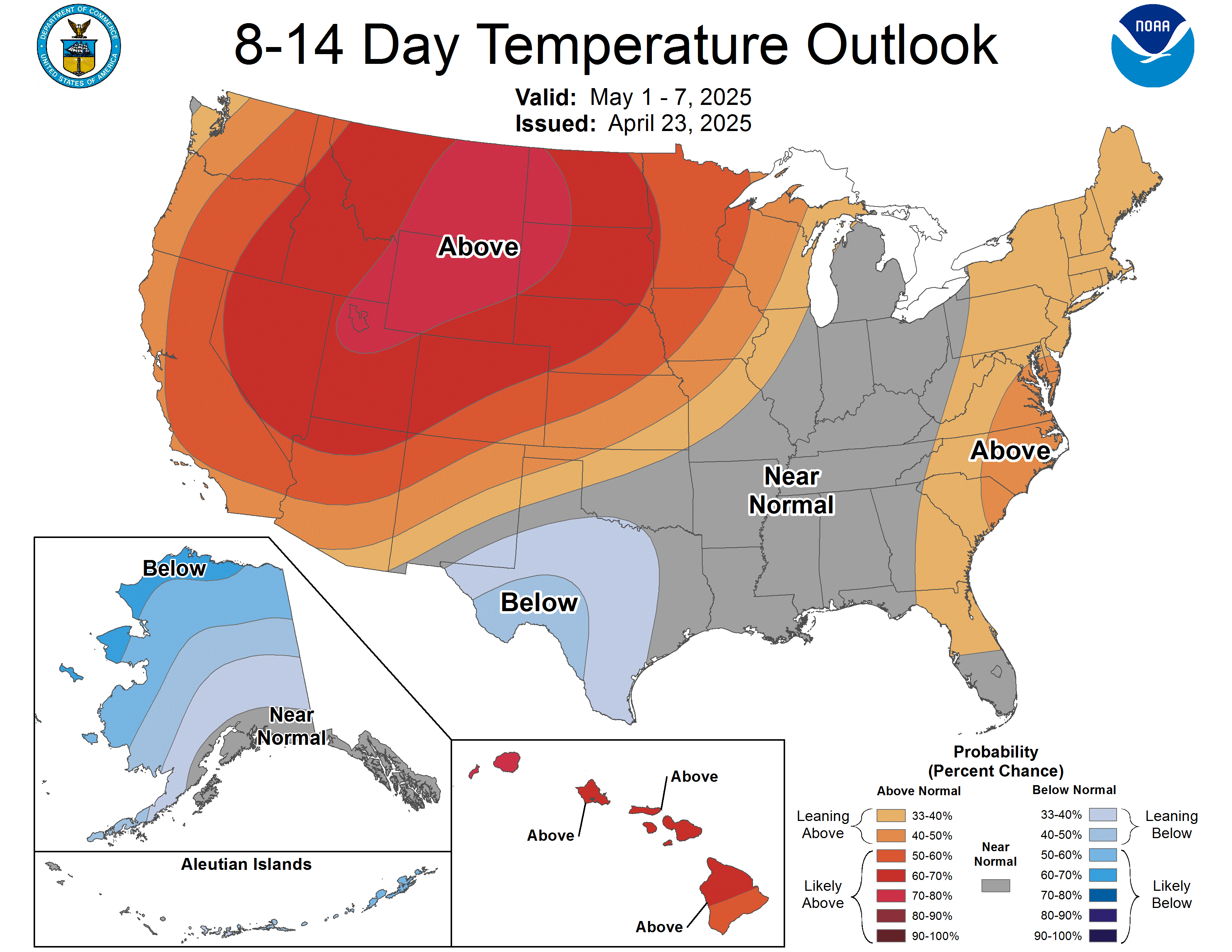 Temperature Probability Forecast (/NWS/Climate Prediction Center) for the period of January 6-12, 2010. Below (B) Normal Temperatures are shaded blue. Above (A) Normal Temperatures are shaded orange. Darker shade indicate stronger anomaly.
For the NWS graphical forecasts:
http://www.weather.gov/forecasts/graphical/sectors/conus.php
Return to News Archive